Leading With Science
Our Medical Research and Development team are not just experts in the design and conduct of clinical trials. We identify barriers to drug development and identify solutions to advance GI research.
Precision Medicine Capabilities
Alimentiv offers customizable solutions to implement Precision Medicine at any stage of clinical drug development.
Pharmacokinetics
Translational Research
Immunohistochemistry
RNA Sequencing
Assay Development
Transcriptomics
Flow Cytometry
Digital Image Analysis
Alimentiv Translational Research Consortium (ATRC)
Our collaborative work with leading international specialists and their research teams at major clinical sites provides our clients with access to a network of clinical translational science expertise and services through a single point of contact. A multi-center standardized approach to deliver quantitative, high quality, state-of-the-art data.
Together, we can gain insights into the pharmacokinetics and pharmacodynamics of compounds in a real-world setting. This will lead to a better understanding of exposure-response relationships, predictors of response, and identification of biomarkers which can be applied to therapeutic regimes in clinical practice or to early drug development.
---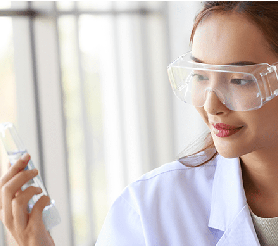 Expert Scientific Consulting
The support of our Precision Medicine team will make your decision-making process easier. We will work with you to understand your Precision Medicine questions and provide expert guidance. The breadth of our experience enables our team to explore innovative and custom solutions for your compound, clinical program, and/or clinical study.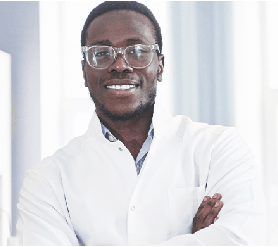 Biomarker Task Force
Alimentiv offers a top tier team of biomarker specialists with expertise in utilizing clinical pharmacology and translational medicine methodologies to enable efficient drug development in the field of Inflammatory Bowel Disease and other GI Diseases including Eosinophilic Esophagitis, Celiac Disease and Liver Disease (NASH). We can assign a Biomarker Task Force consisting of experts to develop a biomarker plan from pre-clinical through clinical stages that suits the need of your drug development program. The Biomarker Task Force will determine an appropriate panel of biomarkers and methodologies to investigate the mechanism of action, confirm target engagement and to evaluate efficacy and/or safety of your target agent.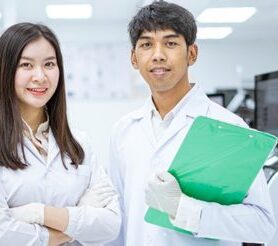 Medical Writing
Communication is key and our Precision Medicine team works collaboratively with our medical writers to develop or review the documents you need. Our diverse range of content expertise enables us to support protocol writing, study reports, meeting abstracts, posters and presentations, manuscripts and literature reviews.
Data Analysis & Interpretation
Data analysis starts with proper experimental design. That's why at Alimentiv we engage our clients from the very start of the project to identify the scientific question(s) or project goals, such as the identification or validation of predictive or pharmacodynamic biomarkers, characterization of mechanism of action, or identification of optimal drug dosage.
We help you determine the proper sample type, number of subjects, controls, downstream analysis plans, and other clinical trial design aspects that should be defined to address these questions.
At the analysis stage, we utilize state-of-the art bioinformatics and statistical methods to quantitate differences in the genes, proteins, or other molecules measured in your experiment.
Additional bioinformatic analyses that go beyond the individual genes to the pathway level are also available to identify processes and pathways that give insights into mechanism of action.
Integration of your data, whether it is correlation with clinical endpoints or correlation between markers in different assays, will provide further mechanistic insight to help you make data-driven decisions. We will work closely with you to provide data in a format ready for publication, presentation, or further 'data mining'–whatever your preference. No matter what the question and experiment, Alimentiv will be there every step of the way.