We precisely pair technology and proven processes with clinical studies to streamline the route to more efficient and effective data collection and management. Our study-specific approach begins with a thorough review of specifications, client preferences/history and data planned for collection, paired with tailored recommendations that best serve the needs of study sites and project teams. Our processes to capture, maintain, clean and deliver data are robust, efficient and scalable. We offer a full suite of services utilizing electronic data capture methods.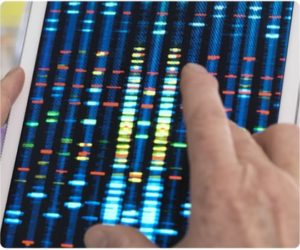 Database Design and Development
Alimentiv data services are aimed towards ensuring quality, consistency and completeness of the trial data. From form development to data transmission, walk with us, as we bring your trial to life.
Case Report Form (CRF) Design
Our experienced data managers leverage their in depth knowledge of the therapeutic area to work with you in developing CRFs. We focus on clarity, consistency and a functional workflow to maximize the quality of data collection.
Database Development
Expert database programmers build the eCRF, program data checks and range checks, assign role permissions and create customized functionality to align with study needs. Databases undergo thorough validation and user acceptance testing (UAT) processes.
Imaging Adjudication
Imaging is in our roots. Our end-to-end solutions have been developed to be flexible and scalable – allowing us to meet the needs for your next imaging project, whatever the reading paradigm.
Data Integrations
Allow our team to help your project run smarter, achieve operational efficiency, and reduce errors with the introduction of fit for purpose data integrations, including APIs, data exports, transfers, and data sharing.
Interactive Response Technology (IRT)
Randomization and supply management capabilities are configured based on study requirements; our solution is flexible and can support adaptive and stratified randomization approaches. The system provides real-time status of research inventory and supports the tracking, ordering and dispensing process.
Electronic patient reported outcomes (ePRO)
Electronic patient reported outcomes and diary data can be configured for collection through email or app-based interfaces to make outcome assessment more patient-centric and enhancing the quality and timeliness of data collection.
---
Data Review and Validation
Data managers perform regular data review to assess the conformity of the collected trial data. The team collaborates with sites, internal & external stakeholders to quickly address data clarifications and trends.
Data Validation Processes
Alimentiv's experienced data managers use automated data validation checks (EDC edit checks, and SAS queries) and manual processes to ensure data meets the highest standards for completeness and consistency.
Data Reporting
Leverage our suite of standardized reports to gain insights to your study's progress. We'll work with you in refining reporting specifications to ensure the format in which your data is presented provides value.
Collaborative Data Review Workflows
Whether it is utilizing our standard workflows to coordinate with clinical monitoring SDV processes, or Imaging R&D Central Reader training, Alimentiv Clinical Data Management has a plan to fit your trial needs.