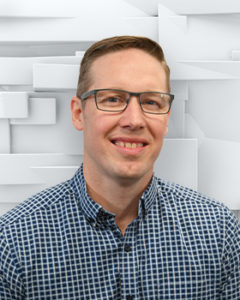 Jeff Smith
Chief Executive Officer
Jeff has been the CEO at Alimentiv since October 2016. In May 2018, Jeff led the successful separation of the organization from its sole owner, Western University, to a Health Trust establishing the first social enterprise of its kind in North America.
Background
Jeff has a strong record of leading high-performing global teams that support the growth of global business units. His background in clinical research spans more than 20 years in the pharma and contract research organization (CRO) industries. Prior to his current position, he held senior positions with Alimentiv (formerly Robarts Clinical Trials) including Vice President, Clinical Operations and Director, Business Development. And before joining Alimentiv he was a Senior Director, General Medicine & Vaccines/Infectious Disease with PharmaNet (now Syneos). Jeff trained as a registered nurse, and holds a Bachelor Degree in Health Sciences (nursing).
Achievements
Jeff's perspective on building a great company has been shaped from his experience working in a variety of ownership structures including government, private, public, private equity and venture capital. These experiences helped shape his vision for building a 100-year private company that pursues its purpose and putting people first ahead of shareholder returns. In May 2018, he was able to realize this vision with the transition of ownership of Robarts Clinical Trials to a Health Trust.
Ethos
"When leaders prioritize goodness in themselves and in others, they can create lasting cultures and tremendous value."
View Profile