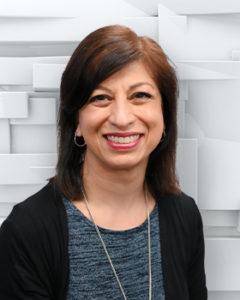 Arti Ramji
Director, Diversity & Learning
Background
Arti has led the Human Resources team at Alimentiv since December 2019. She has successfully partnered with her colleagues to implement many strategic initiatives and thrives on her ability to build strong relationships at all levels of the organization.
Arti's professional journey began as a software developer and morphed into a music educator. Her love of teaching sparked a career shift, where she returned to school to enter the distance education and e-learning industry. In 2015, she joined Alimentiv as the primary learning consultant bringing along her expertise in adult education. In early 2019 she was appointed the Lead of Learning & Development before moving into her current role.
Achievements
Arti holds a Master's degree in education and is a certified Intercultural Competency facilitator. She has led many workshops on diversity and inclusion locally and internationally, as well as on other human resources related topics, such as communication and change management. She is happiest when travelling and enjoying an adventure around the globe and is passionate about music – listening to it as well as creating it.
Ethos
In the words of Eleanor Roosevelt, "do one thing every day that scares you". Taking every opportunity presented to you, ensures an opportunity to grow personally.
View Profile