Translational Research
Immunohistochemistry
RNA Sequencing
Assay Development
Transcriptomics
Flow Cytometry
Identification of biomarkers is the defining component of Precision Medicine and is key to improving the way we diagnose and treat patients. Discovering predictive or pharmacodynamic/monitoring biomarkers will enable a better understanding of clinical effects and eventually allow for targeting a specific patient population most suitable to respond to the therapy.
We have combined world-renowned GI expertise and cutting-edge translational technologies to accelerate your drug development program. The potential for biomarker discovery is easier than ever due to advances in technology and sample throughput capabilities. At Alimentiv, delivery of high-quality data is our top priority, empowering you to make informed decisions faster.
Our Precision Medicine team will work with you to determine the right technology and the right laboratory environment based on the requirements of your project. With customizable solutions, we will help you identify biomarkers or profile the molecular landscape to further determine your compound's mechanism of action. Our network of specialized laboratories provides high-quality services to meet the specific needs of your research project or clinical study, all within an accredited facility (i.e. GcLP, CAP, CLIA, and/or ISO 15189 compliant).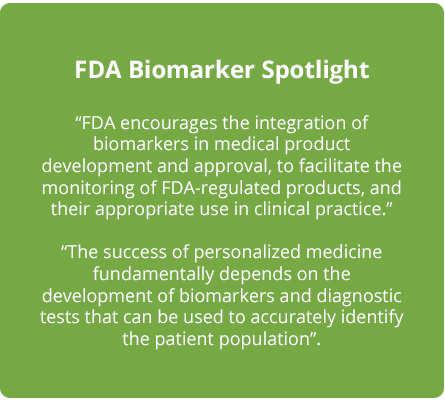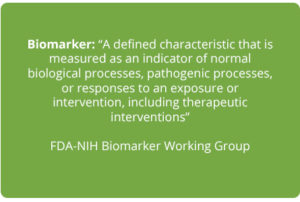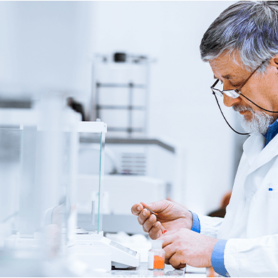 Research Solutions
We understand that exploring research questions and optimizing and validating methods are vital steps in the drug development process. Our experienced Precision Medicine specialists and laboratories are your perfect research partners to deliver:
Biomarker strategy planning
Custom translational assay development
Digital imaging method development and validation
Proof of concept and proof of mechanism studies
Real-world studies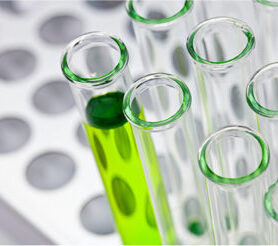 Immunohistochemistry (IHC) 
Histology imaging is a core service at Alimentiv. The collection and histological assessment of biopsies in the majority of GI clinical trials provides the ideal opportunity to determine the effect of your compound at the site of action. Sample collection and analysis are critical steps. Our Precision Medicine team in collaboration with our Pathology specialists have the experience and expertise to ensure that you obtain valuable, high-quality data. Immunohistochemistry offers the power and flexibility to identify biomarkers, determine target engagement, monitor immune cell subsets, and assess mechanism of action. Coupled with digital image analysis, where optimized algorithms can provide automated quantitation in regions of interest or select tissue types, we can help you gain additional insights.
Our Precision Medicine team offers expert recommendations on:
Sample location and procurement
Tissue fixation
Tissue processing, embedding and sectioning services

Marker optimization and validation

Comprehensive catalog of optimized markers

Frequently requested: CD3, CD4, CD8, CD25, CD69, CD138, CD168, CCR7, LAG-3, FoxP3, MPO, PD1

Immunofluorescence
Multiplexed solutions
Tissue microarrays
Slide digitization
Quantitative digital image analysis
Biostatistics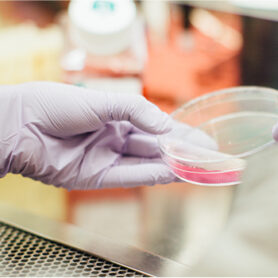 Flow Cytometry
Flow cytometry is a powerful tool for elucidation of the mechanism of action of anti-inflammatory drugs in immune-mediated gastrointestinal diseases. Measuring changes in immune cell populations and relevant cellular targets following therapy may accelerate drug development by providing insights into target engagement and mechanism of action. Our specialty labs have deep expertise in flow cytometry and offer multiplexed solutions for analyzing blood and tissue samples. At Alimentiv, we know that understanding the changes that are occurring at the site of action are critical. To meet this need, we have developed and optimized a cryopreservation method for intestinal mucosal tissue samples enabling batched analysis.
Alimentiv Precision Medicine offers end-to-end flow cytometry support:
Sample collection and storage guidance for the clinical site
Sample processing
Flow analysis of blood and tissue samples
Custom panel optimization and validation
Comprehensive catalog of optimized markers

Frequently requested: αβTCR, CD3, CD4, CD8, CD14, CD19, CD25, CD45, CD56, CD127, FoxP3, CD206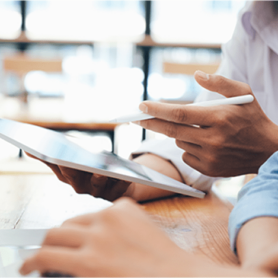 Biochemical and Immunoassays
To enable high-quality data-driven insights for protein biomarker discovery we offer flexible and customizable solutions. Identification of predictive or pharmacodynamic/monitoring biomarkers can be efficiently achieved through targeted or multiplexed protein assays with limited sample volumes. We can help you get more out of your clinical samples by offering high-throughput, state-of-the-art platforms for measuring select proteins or discovering immune signatures. Our team of GI-expert scientists will help you plan your biomarker strategy, perform sample analysis and correlate data with clinical endpoints to maximize discovery.
Alimentiv offers end-to-end support, simplifying biomarker discovery by offering:
Sample collection and storage guidance for clinical sites
Sample processing and quantification
Assay development and validation
Pilot studies
Biochemical assays (plasma, serum, blood, tissue, stool)
ELISA (plasma, serum, blood, tissue, stool)
Multiplex immunoassays (serum, tissue)

Platforms: BD™ Cytometric Bead Array (CBA), Meso Scale Discovery (MSD), Luminex, O-link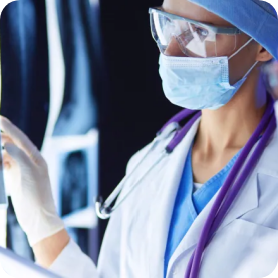 Genetic and Gene Expression Analysis
We offer a full range of customized services, from global level DNA and RNA analysis using Next-Generation Sequencing (Genomics and Transcriptomics analysis) to targeted gene analysis using quantitative reverse transcription PCR. Our state-of-the-art platforms coupled with our bioinformatics expertise make evaluating individual genomic characteristics and drug-induced gene expression changes comprehensive and efficient. Our strength is based on a deep knowledge of gene expression changes associated with GI diseases and therapeutics, experimental design, as well as extensive experience in the development and implementation of many different transcriptomic methodologies. We can provide input at the early planning phase of an experiment, as well as perform transcriptomic services at any stage of a project, including analysis and interpretation of results, customized to each sponsor's specific needs.
Our services include:
Sample collection and storage guidance for clinical sites
Nucleic acid extraction methods from a variety of sample sources
Targeted gene expression platforms
Multiple platforms for genomic and transcriptomic sequencing
RNA in situ hybridization (ISH) on FFPE samples
Bioinformatics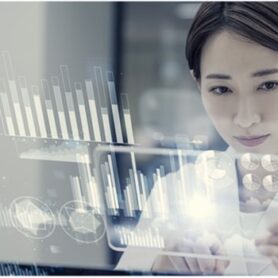 Microbiome Analysis
We offer cutting-edge microbiome genomics platforms, including metagenomic whole genome sequencing, to evaluate the role of the gut microbiome and gut dysbiosis on your drug. Our team can support your research questions and seamlessly guide you through your clinical study by providing end-to-end expertise on study design, sample collection, sequencing analysis and bioinformatics.
To apply microbiome research to your clinical study we offer:
Sample collection and storage guidance for clinical sites
Sample processing, DNA extraction and quantification (tissue, stool)
16S rRNA Sequencing
Metagenomics via Whole Shotgun Sequencing
Product strain engraftment analysis
Bioinformatics